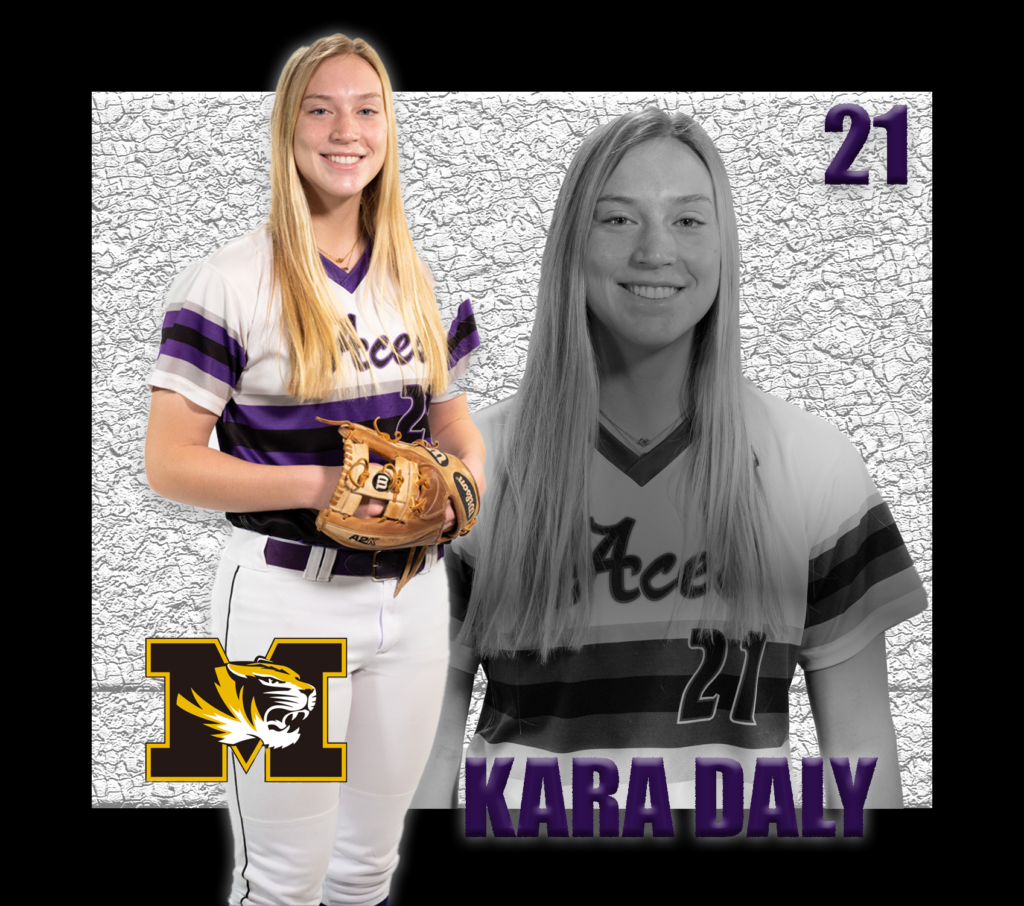 Jeff City, MO 2021 3B Mizzou Signee
Ranked #86 by FloSoftball Hot 100 and #55 by Extra Innings Extra Elite
Second Team All-State Missouri Class 4A – 2018
First Team All-Region Missouri Class 4A – 2018
86 | Kara Daly, 3B | Aces Faspitch (Missouri)
Daly is known to many as "The Freak." She's a 6-foot beast that is a staple at third base for the Aces. Her physical presence gets her noticed, but her play on the field more than delivers. With 65 mph overhand and 70+ bat exit velocity, she can launch the ball out of the park and sling it across the field. She controls the short game at third daring speedsters to drop one. This year she hit .424 with a .500 on-base percentage. It's no surprise her OPS is 1.364 hitting more extra base hits than singles.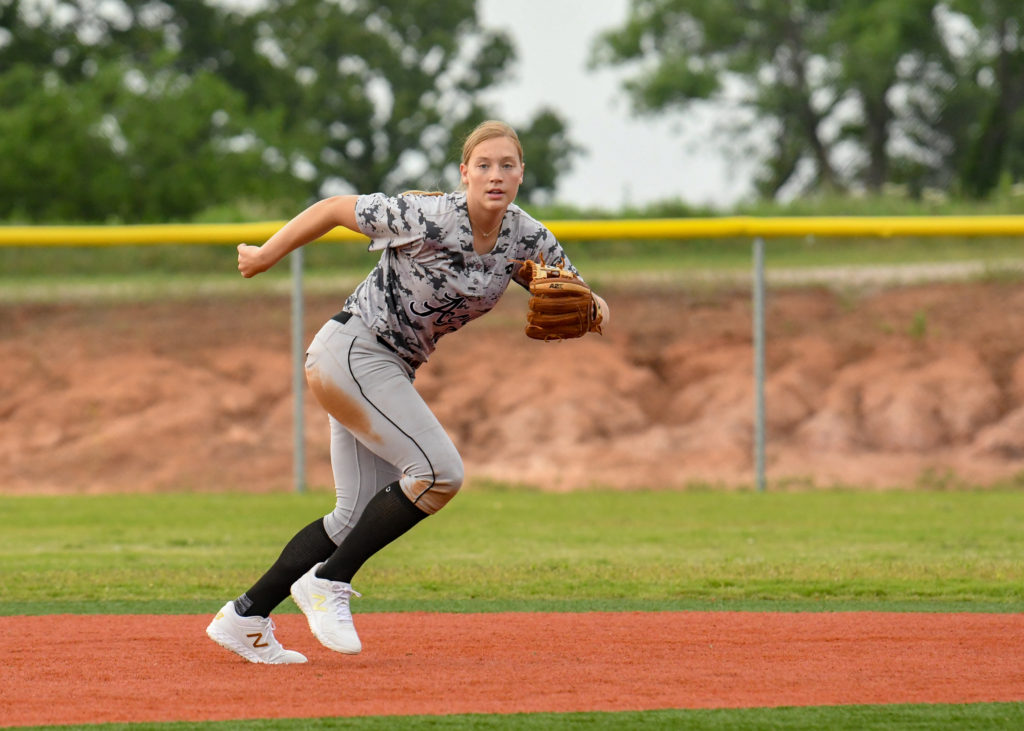 T55—Kara Daly, 3B/SS, Aces Fastpitch (Missouri)
Kara was a Mizzou commit under Ehren Earlywine and in October of 2019 reaffirmed her commit to Larissa Anderson and staff. The 6-foot athlete coveted by many schools admitted her heart was with the Tigers and the Mizzou campus just 20 minutes from her home. One coach raved about Kara saying, "She's a beast… not many kids are built like defensive ends and can run like she can." The junior has a plus arm and impressive power, slugging 15 home runs with many over 230 feet. Defensively, Kara is a lockdown corner infielder with the skills to play in the middle infield. This fall at the Sun Classic, she hit .545 with three bombs in six games. Kara also stars on the basketball team at Jefferson City (Missouri) High.