DeMarini Aces Head Coach Ryan Taylor was able to host two camps this week in the KC Metro Area featuring
University of Oregon Head Coach Mike White
University of Oregon Assistant Coach Chelsea Spencer
Texas A&M Assistant Coach Gerry Glasco
University of Minnesota Assistant Coach Piper Ritter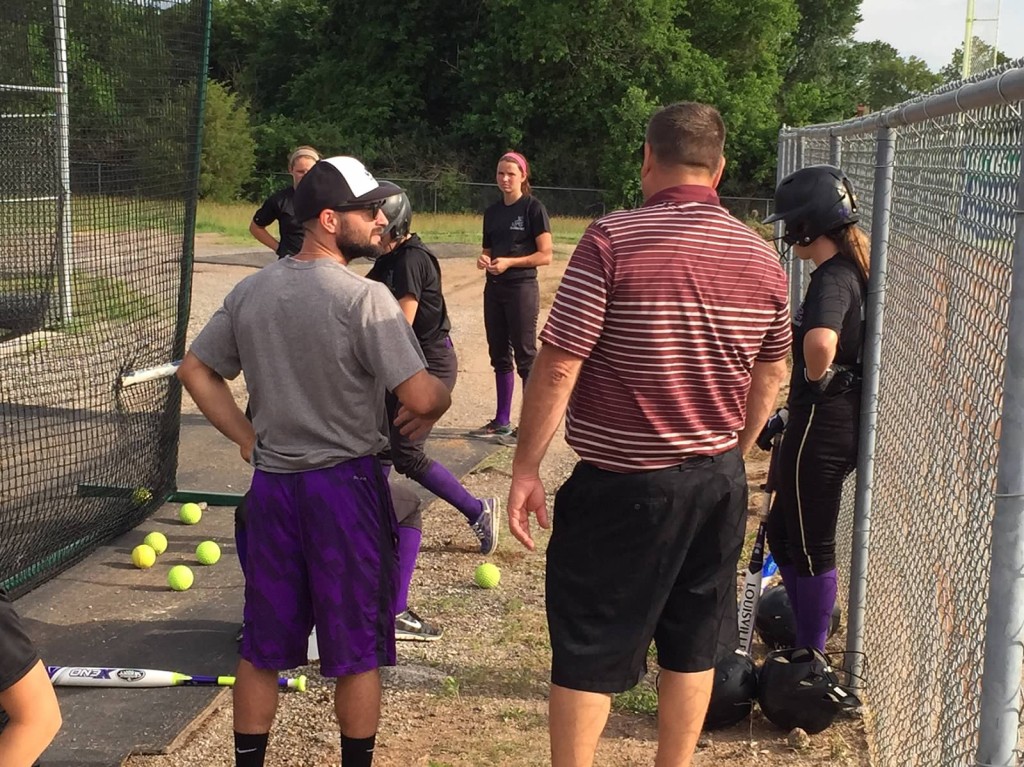 Defense Chelsea Spencer Oregon:
Oregon players quickly responded to her charismatic, hands-on approach as the team staked its first-ever Pac-12 title in 2013 and repeated again in 2014.The Ducks advanced to a NCAA super regional in her first season (2013) with the team and made it to the Women's College World Series in her second season (2014). Oregon won 50 games in 2013 before posting a school record 56 wins in 2014, as the Ducks claimed their first ever No. 1 ranking.
A four-time WCWS particpant as a player with California and a professional in the NPF, Spencer brings an incredible amount of experience and expertise to Oregon's infielders.Under her leadership, Oregon made just 50 errors in 66 games in 2014, the fewest in program history. Senior third baseman Courtney Ceo hit an NCAA-best .493 in 2014 while Spencer also helped freshman shortstop Nikki Udria earn honorable mention all-Pac-12 and freshman all-conference honors in her first season with the Ducks.
Before her tenure in Eugene, the former all-star pro player and All-America shortstop served two seasons as an assistant coach at Michigan State. Serving as the Spartans' hitting instructor, infield coach and recruiting coordinator, she helped shortstop Lindsey Hansen claim her first NFCA All-America honor in 2011, while center fielder Kylene Hopkins earned all-Big Ten laurels in 2012.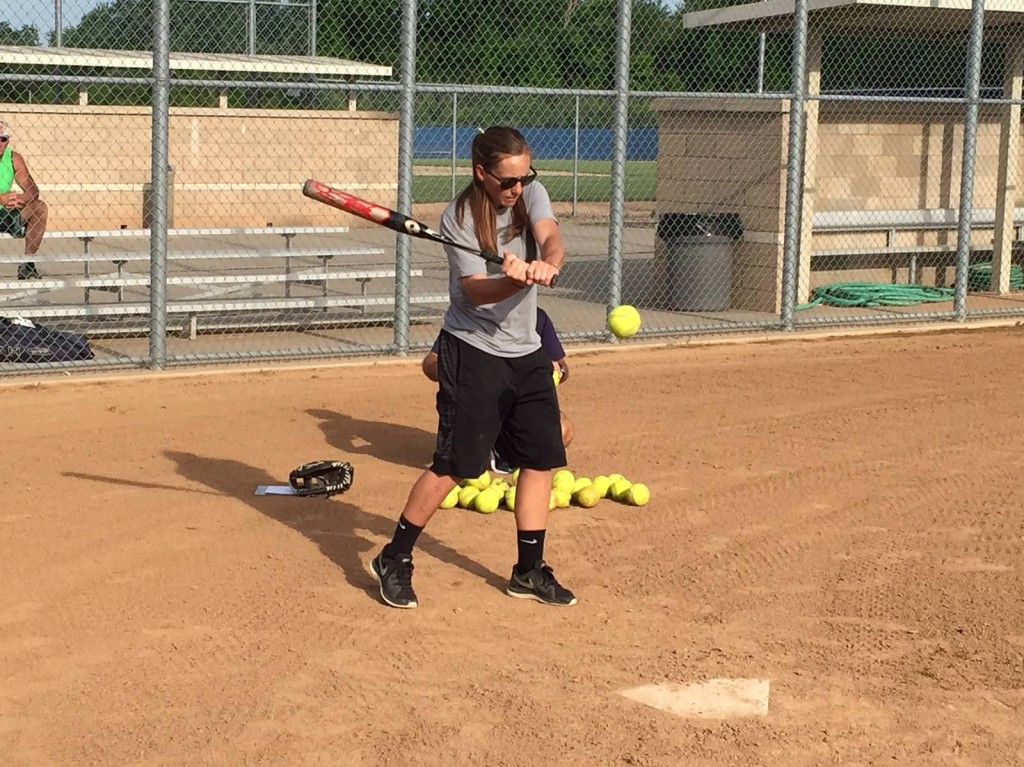 Hitting Texas A&M Gerry Glasco:
In his time at Georgia, Glasco helped the Bulldogs to a 277-92 mark as the team has hovered near the top of NCAA and Southeastern Conference rankings in almost all offensive categories and set over 20 team offensive records. UGA has made six NCAA Tournament appearances and finished in the Women's College World Series (WCWS) final four twice with Glasco in the dugout. In 2014, UGA recorded its first-ever SEC Tournament Championship.Currently, Glasco is coaching the USSSA Florida Pride of National Pro Fastpitch (NPF). The Pride have compiled a 14-5 record this season with Glasco at the helm in his first year with the team. Two former Texas A&M players – Cassie Tysarczyk and Sharonda McDonald – are on the roster.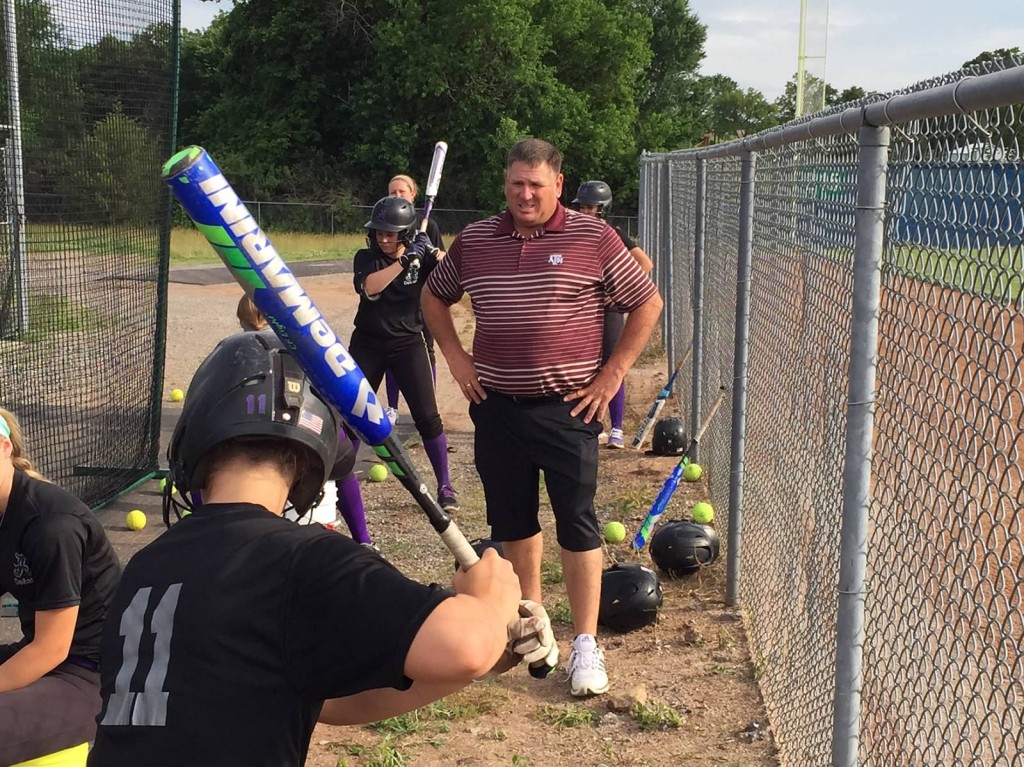 Pitching University of Minnesota Piper Ritter:
Former Minnesota pitcher Piper Ritter is in her ninth season with the Gophers as pitching coach, having already developed two of the top hurlers in Minnesota softball history, Brianna Hassett and Sara Moulton and another in current Gopher Sara Groenewegen
.
Ritter guided Groenewegen to Big Ten Freshman of the Year and Big Ten Pitcher of the Year honors in 2014, making the White Rock, B.C. native the third player in conference history to win both awards in the same season. Groenewegen finished the season with the nation's top strikeouts-per-seven-innings rate at 11.6 and was a top-10 finalist for the inaugural NFCA Freshman of the Year Award. She helped Groenewegen become the third player in conference history to win Big Ten Player, Pitcher and Freshman of the Year awards in her career after another solid season in 2015. Groenewegen was named a NFCA Second-Team All-American and finished the season with an ERA of 1.67, best in the Big Ten. The 2015 Gophers had more strikeouts than any other season and posted a team ERA of 2.34.
Pitching University of Oregon Mike White:
– Six seasons as Oregon's head coach (2010-15)
– 280-83-1 career record
– 91-43-1 Pac-12 record
– 28-13 postseason record (18-0 in regionals, 7-7 in super regionals, 3-6 at the WCWS)
– Claimed the program's first ever No. 1 ranking in 2014, again in 2015
– Three Pac-12 titles (2013-2015)
– Back-to-back Pac-12 Coach of the Year honors (2013 and 2014)
– NFCA Pacifc Region Coaching Staff of the Year (2013 and 2014)
– Three Women's College World Series appearances (2012, 2014 & 2015)
– Six straight Super Regional appearances (2010-2015)
– Has never lost a game in the NCAA Regionals (18-0)
– 12 All-Americans, 33 all-region selections, three WCWS all-tournament team members, three Pac-12 Pitchers of the Year, two Pac-12 Batting Champions, one Pac-12 Freshman of the Year.
– Three academic All-Americans and 10 Pac-12 all-academic selections
– 25 all-Pac-12 honorees, 14 all-Pac-12 freshman-team choices, 33 Pac-12 Players/Pitchers of the Week