The Aces run out of time in their attempt to defend their title as the PGF Indoor Invitational Champs.    The Aces loose to a very good St. Louis Esprit 18 Gold team 4-2 in the championship game as time was called when the drop dead 70 minute time limit expired with the Aces having the tying run at the plate.

Coach Ryan directing the action.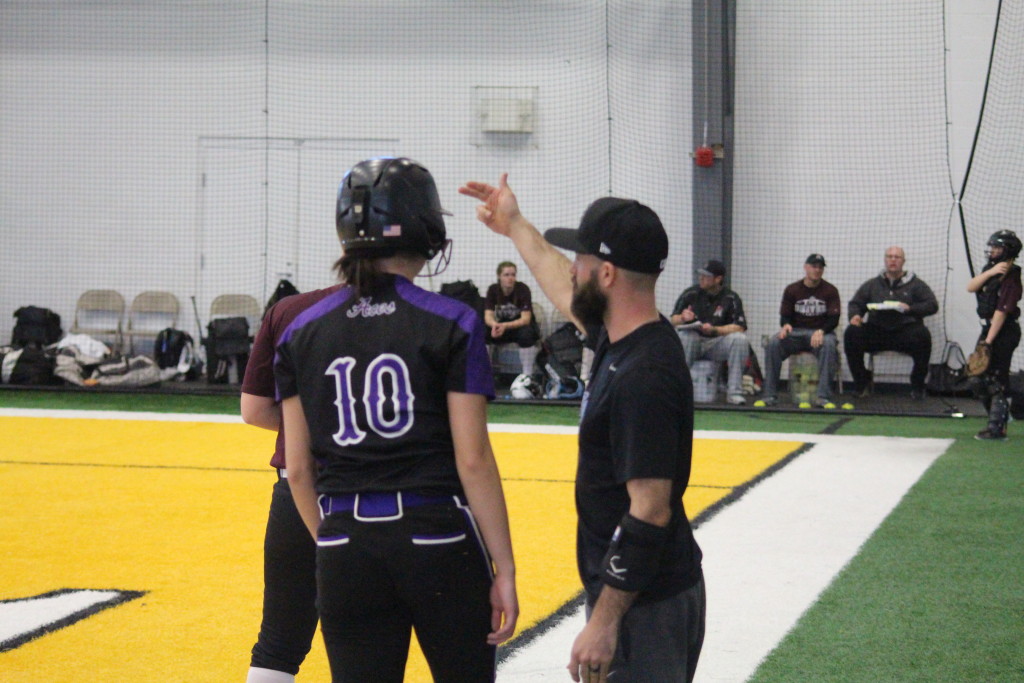 It isn't often we get 60 degree days in January in the Mid-West, so the Aces took advantage of the weather to warm-up outside for day 2 of the PDF Indoor Invitational held in St. Joseph, MO.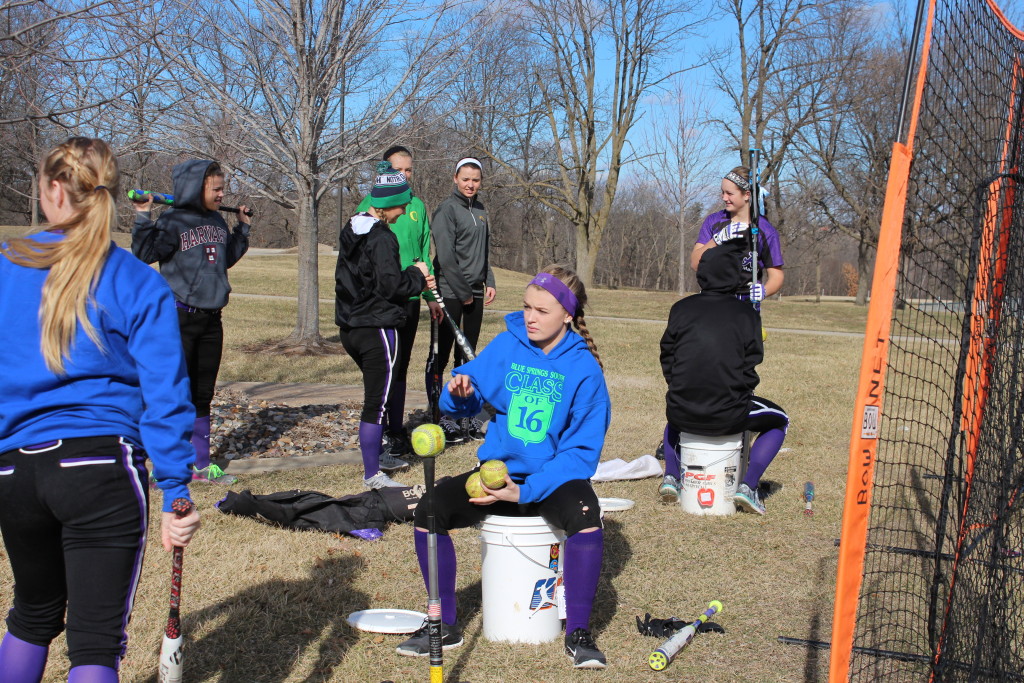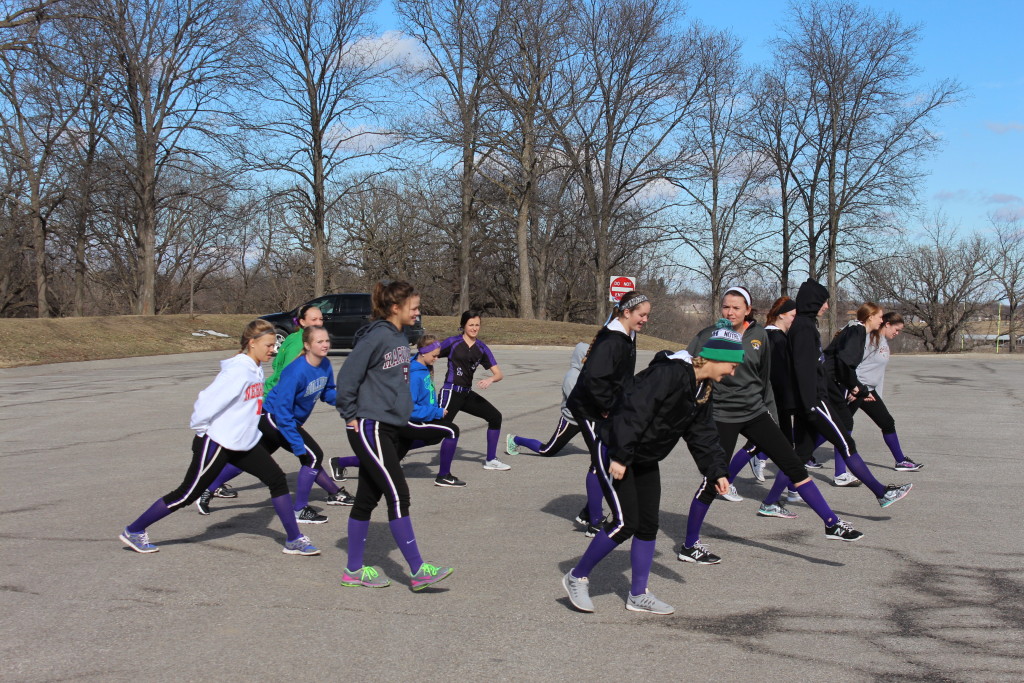 Nicole catches a relay and makes the tag.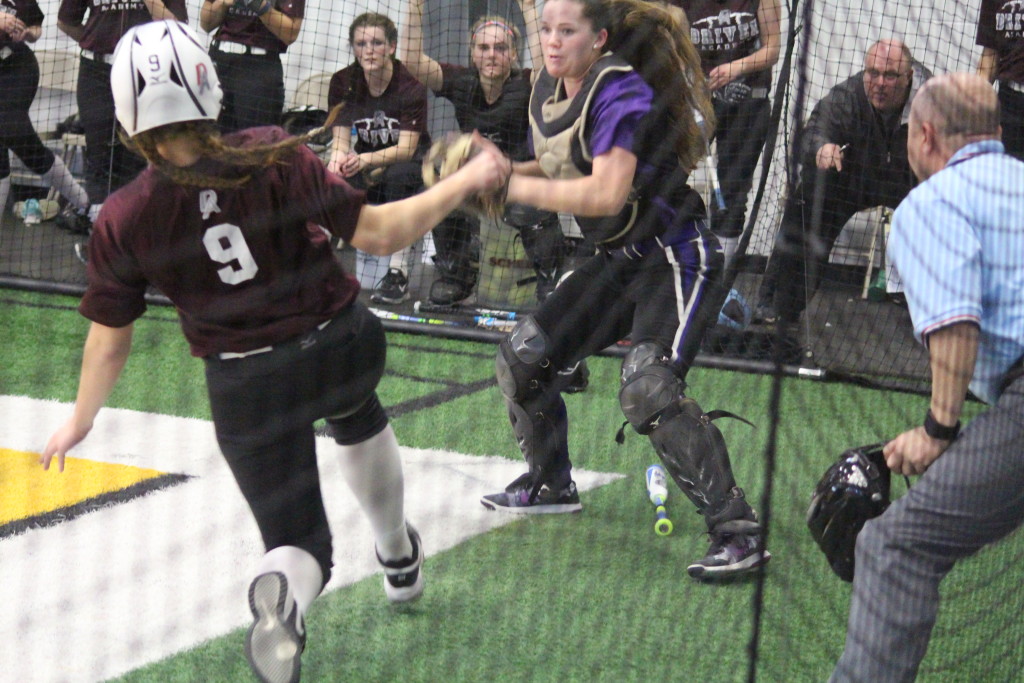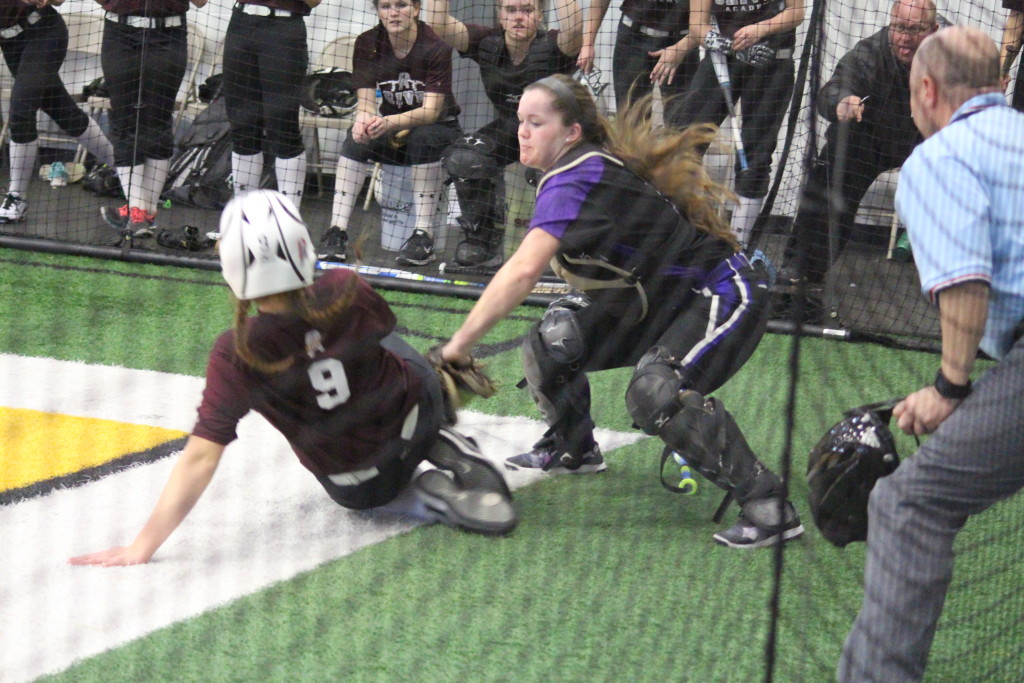 The infield gathers to game plan.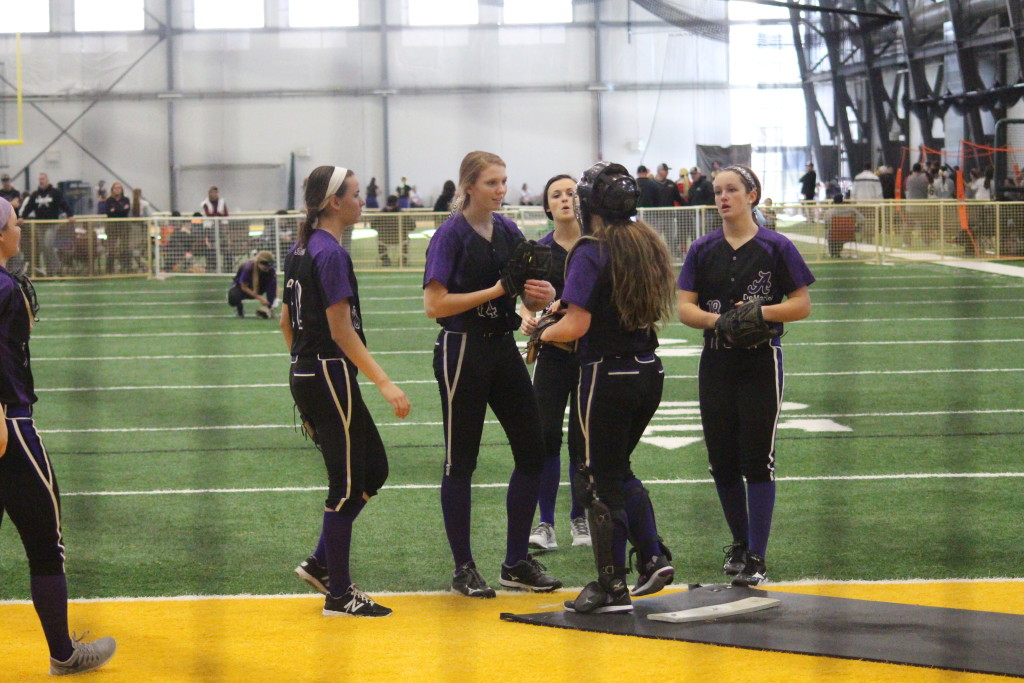 Toni about to drive in KB.